Joint Stock Company Formation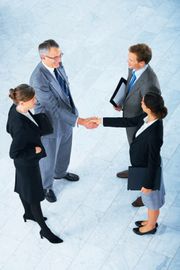 Our company provides complete Slovak joint stock company formation services without compromise including preparation of all required documents, obtention of trade license, registration with business register and registration with tax office at competitive prices.
We offer comprehensive service and customer care. In most cases our clients are only required to sign the documents and visit a notary in order to sign a notarial deed stating joint stock company foundation.
We provide only FULL SERVICE solutions.
Service Description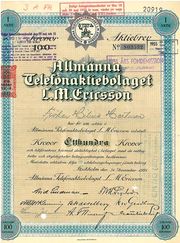 1. Initial consultation

discussion and consideration regarding client needs and requirements
design of optimal corporate structure according to individual client needs (amount of basic capital, number of shares, par value of shares, structure of shareholders, structure of board of directors, structure of supervisory board, business objects, company name, registered office, etc.)
preparation of individual company formation plan
company name admissibility check
2. Preparation of documents for joint stock company formation

memorandum of association
articles of incorporation
declaration of manager of contributions
declaration on oath (if applicable)
specimen signature of board of directors members
specimen signature of supervisory board members
consent of real estate owner
trade license forms
business register registration forms
income tax registration forms
VAT registration forms
3. Meeting with a notary for the purpose of signing a notarial deed stating joint stock company foundation
4. Trade license obtention and income tax registration

trade license obtention
filing the income tax registration
reception of the certificate of trade authorization
5. Registration with business register

filing the documents with business register (through a reputable law firm)
monitoring of the registration process
reception of documents from business register (certificate of incorporation)
6. Delivery of corporate documents to the client

7. Guidance on the next steps to be performed after incorporation

first general meeting
obligations in relation to public authorities
advice on opening books
proper billing and accounting software
Timeframe
Incorporation of a new company takes in most cases 10 to 15 working days (sometimes less). Income tax registration takes from one day to two weeks depending on the burden of the tax office worker.
Compare the cost of joint stock company formation
| Operation | Company formation on clients own | Company formation using our services |
| --- | --- | --- |
| State fee for unregulated trade license (per object) | 5,00 € | 5,00 € |
| State fee for incorporation | 829,50 € | 414,75 € |
| Fees for certification of signatures on documents (company with 1 shareholders) | cca. 9 € | 0,50 € |
| Notarial deed stating joint stock company foundation | cca. 192 € | cca. 168 € |
| Our professional fee | 0 € | 699,00 € |
| Total: | 1035,50 € | 1287,25 € |